Office Directions / Parking
Sloppy-Floyd-Towers.jpg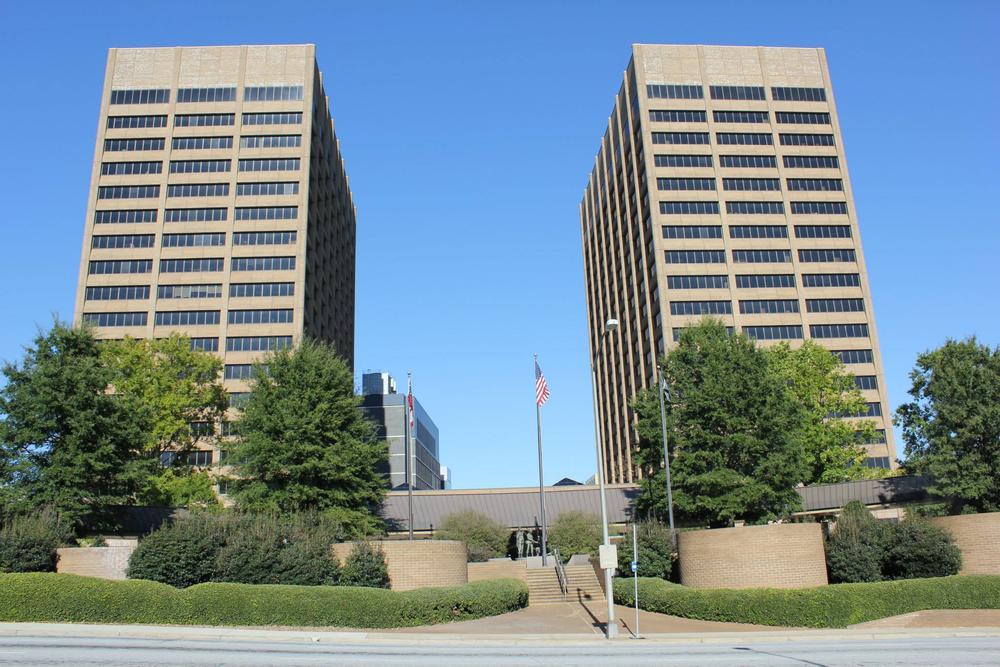 Address
2 MLK Jr. Drive SE
East Tower, 11th Floor
Atlanta, GA 30334
Driving Directions
The Twin Towers State Buildings are located on Martin Luther King Jr. Drive across the street from the State Capitol building. The Georgia Composite Medical Board is located on the 11th floor of the East Tower.
Click HERE to use Google maps for directions.
Parking Options
The closest public parking deck to the Twin Towers buildings is the Pete Hackney Parking Garage, which is located at 162 Jesse Hill Jr., Drive, Atlanta, GA.  This parking facility is operated by Georgia Building Authority, and there may be a fee to park in this garage.  Unfortunately, there is no parking garage with free parking located near the Board's office.
MARTA Options
The closest MARTA station to the Twin Towers buildings is the Georgia State MARTA Station.  This station is one stop east of Five Points MARTA Station on the Blue and Green Line.
Building Security Requirements
Visitors will be required to present a valid photo ID (driver's license, military ID, or other government-issued ID cards). All visitors with briefcases, laptop satchels, large purses, or other bags will be required to place those items through the X-ray machine.
Did you find what you were looking for on this page?