GCMB Office Move Information
Update:  The new office location is open!  However, with most staff still teleworking, there is only a skeletal staff on-site.  If you need to drop off any paperwork, staff at the new location can receive it and ensure it gets to the appropriate staffer working on your file.  Phones are still not operational but we are available via email.  Thanks for your patience as we finalize this office move.
---
The Georgia Composite Medical Board is moving offices to the Twin Towers state buildings!
Sloppy-Floyd-Towers.jpg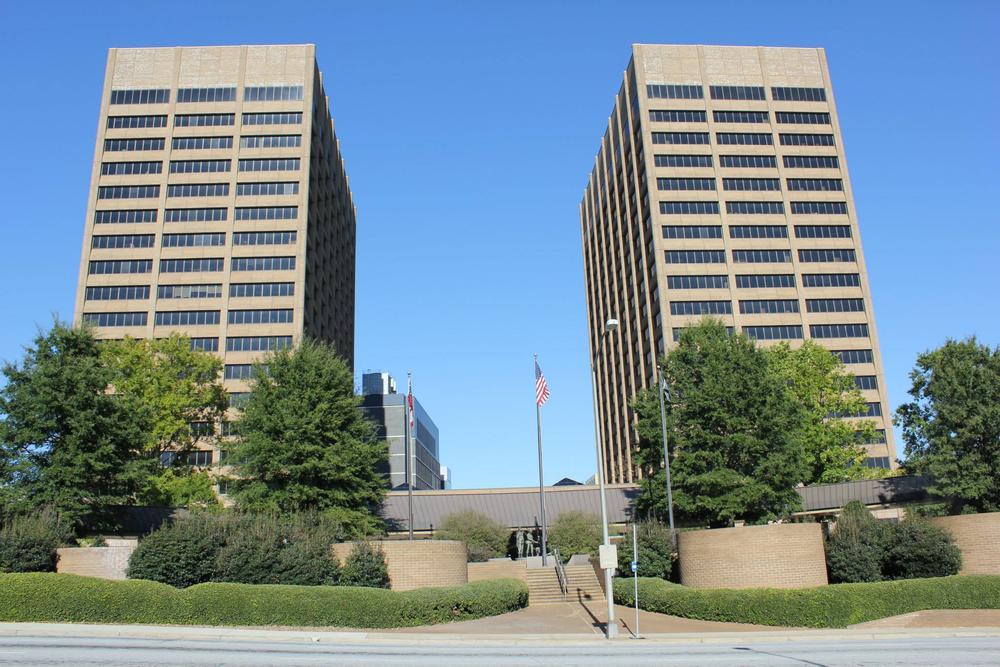 The move is slated to begin the first week of April.  The last day in the 2 Peachtree building office will be Tuesday, April 4, and the first day in the Twin Towers building office is scheduled to be Monday, April 17.  During that time, both the Board's old and new offices will be CLOSED to the public.  We apologize for any inconvenience this may cause.  Staff will be teleworking that week and ONLY be accessible via email.  Click HERE for a list of staff email addresses.  If you leave a voicemail for staff during that time, please provide an email address in your message, so staff can respond to your inquiry.
That said, we encourage all applicants and licensees to leverage technology when sending documentation to the Board.  When applying for a license via the Board's online account portal, supporting documentation can be uploaded into the portal too.  Click HERE to access the Board's online account portal.  Please email the Board staffer working on your file when you upload documents, as our licensing software does not automatically notify us when documents are uploaded.  Additionally, you can email any documentation to staff as well.  Please consider these alternatives to mailing your paperwork to the Board.  Again, please click HERE for a list of staff email addresses.
If you need to send anything via snail mail (including any checks/money orders), the Board's new mailing address is below.  Please use this address for anything sent on or after April 10, 2023:
Georgia Composite Medical Board
2 MLK Jr. Drive SE
East Tower, 11th Floor
Atlanta, GA 30334
(Last updated - 3/31/23 at 12:57)
Did you find what you were looking for on this page?